GO toll for buses
GO toll in 3 steps
With a bus or coach over 3.5 t MPW (maximum permitted total weight), you must pay GO toll on motorways and expressways in Austria.
For minibuses or vans weighing no more than 3.5 t MPS, you will need a vignette or section toll cards.
GO toll in 3 steps
Register your bus for the GO toll system
Pick up a GO-Box at one of our GO points of sale. You need the registration certificate of your motor vehicle and pay only a 5 EUR processing fee.
You can recognise our GO points of sale by this symbol: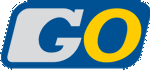 For signage, please refer to Appendix 5 of the Tolling Regulations.
GO-Box for buses
Request a GO-Box for buses from the GO point of sale. With this box, the basic category (minimum number of axles of the vehicle) is fixed and cannot be changed. Because with a bus, the axles of a trailer are not taken into account when calculating the rate.
Example: You drive a coach with 3 axles. Have the basic category 3 stored on the GO-Box. If you are towing a bicycle trailer, you do not need to change the category.
Play it safe:
Check the data on the customer receipts you received at the GO point of sale.
Have incorrect data corrected on site!
Always carry the vehicle declaration in the vehicle!
At the GO point of sale you will receive instructions together with your GO-Box and customer receipts on how to install the GO-Box. Correct installation of the GO-Box is crucial to paying your toll properly.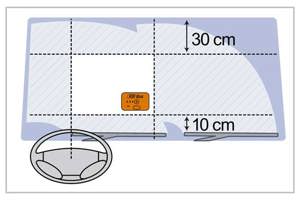 An incorrectly fitted GO-Box will not communicate or will not communicate properly with our toll gantries. Always pay attention to the signal tones and pay tolls retroactively if necessary.
Checking / returning the GO-Box
The GO-Box is a loan device. You only pay a EUR 5 processing fee when you pick it up.
If you no longer need the GO-Box, please return it to one of our GO points of sale. We will reuse it or recycle it.
You can also post the GO-Box back to us. Make sure that the GO-Box is sealed and protected for shipping. You can obtain a special protective film from our GO points of sale.
Pay your toll with GO Direkt. GO Direkt is ASFINAG's payment service. Personal, flexible, free of charge, direct – GO Direkt. You even get money back at the end of the year.
Plan your route through Austria with the ASFINAG route planner. Plan for rest stops. The HGV parking space information also helps you in this respect.
Find out about roadworks and diversions using the traffic reports.
Calculate the amount of your toll with the toll calculator or the toll calculator light.